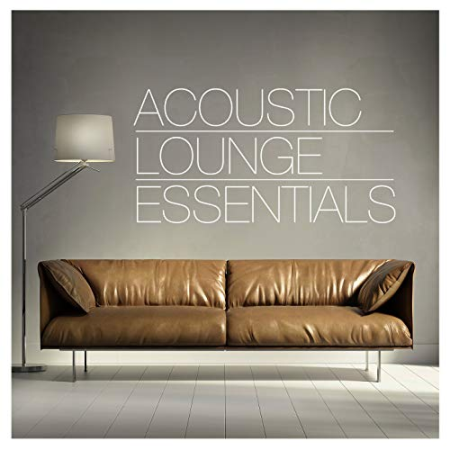 FLAC (tracks) | 6h 55 min | Genre: Lounge, Chillout | 2.4 GB
​
Acoustic Lounge Essentails has a lot of great tracks from a lot of great artists, and as a playlist, creates an atmosphere that could rival any club in Rio.
This new assembly includes such artists as Karen Souza, Nikki Ocean, James Farelli, Sarah Menescal, Sound Behaviour, Style Project, Urban Love, Urselle.
This is great music to drink, be with friends and enjoy the evening!
2014 - Acoustic Lounge Essentials | Tracklist:
01. Karen Souza - Dreams (3:42)
02. Monique - Rolling in the Deep (4:08)
03. Dual Sessions - Radioactive (2:44)
04. Celso Mendes - It Ain't over Til' It's Over (4:03)
05. James Farelli - Owner of a Lonely Heart (4:19)
06. Angie - Somebody That I Used to Know (4:11)
07. Orleya - Lovesong (4:43)
08. Urban Love - Wake Me Up (3:28)
09. Sound Behaviour - Everybody's Free (2:44)
10. Groovy Waters - Super Freak (3:14)
11. Karen Souza - Get Lucky (3:18)
12. ZED - Crosses (3:45)
13. Sarah Menescal - Don't Speak (4:13)
14. 48th St. Collective - Missing (3:43)
15. Groove Da Praia - Years (2:54)
16. York - Believe (3:39)
17. Benjamin - From the Beginning (Psychedelic Chill Mix) (4:17)
18. Sarah Menescal - Time After Time (3:30)
19. Benjamin - Bizarre Love Triangle (2:36)
20. Urselle - What´s Up (4:41)
2015 - Acoustic Lounge Essentials, Vol.2 | Tracklist:
01. Karen Souza - Can't Help Falling in Love (3:25)
02. Dinah Eastwood - Your Love (3:00)
03. Benjamin - This Is What It Feels Like (3:21)
04. Dalbani - You Give Love a Bad Name (2:47)
05. Lila Liu - Need U (100%) (2:09)
06. Jamie Lancaster - Boys Don't Cry (3:13)
07. Urselle - Wake Me up Before You Go-Go (2:41)
08. Karen Souza - Every Breath You Take (2:48)
09. Benjamin - I Love It (2:12)
10. Vintage Reggae Soundsystem - Safe and Sound (3:46)
11. Dual Sessions - Next to Me (3:09)
12. Sarah Menescal - Something (2:39)
13. Ella Kudmi - Waiting for My Song (2:06)
14. Massey - Last Train to London (3:48)
15. Ituana - Don't Cry (3:57)
16. Stereo Dub - Relax (2:54)
17. Lila Liu - Alive (2:40)
18. Sixth Finger - Blue Monday (4:41)
19. Bristol Love - Big in Japan (3:30)
20. Beluga's Trio - Love Is Never Over (3:59)
2015 - Acoustic Lounge Essentials, Vol.3 | Tracklist:
01. Dinah Eastwood - Back in Black (3:45)
02. Sound Behaviour - Call Me (2:57)
03. Rever Sound - That's All (4:30)
04. Stereo Dub - Who Can It Be Now? (3:17)
05. Bando do Sul - Spirits in the Material World (3:46)
06. James Farrelli - Always on My Mind (3:28)
07. Brazilian Jazz Cuts - Wave (3:00)
08. Ecko Presents Bossardo - Everything Counts (3:42)
09. Karen Souza - Never Gonna Give You Up (2:43)
10. Jamie Lancaster - Get Here (2:35)
11. George White Group - Money (2:55)
12. Krister & Dalbani - Part-Time Lover (3:23)
13. Urban Love - Sowing the Seeds of Love (2:51)
14. Urselle - I Will Try (3:42)
15. Urban Love - Faith (3:18)
16. Eve St. Jones - Blackbird (2:19)
17. Jamie Lancaster - I Love Rock 'N Roll (2:57)
18. Klub Rider - You & Me (3:08)
19. Mo'Nique - A Little Respect (3:38)
20. Groove Messengers - I Feel You (4:31)
2016 - Acoustic Lounge Essentials, Vol.4 | Tracklist:
01. Urselle - Hey Ya! (4:03)
02. Karen Souza - Everybody Hurts (4:12)
03. Anakelly - Take Me (3:19)
04. Dinah Eastwood - Here I Go Again (4:37)
05. Urselle - The Safety Dance (3:44)
06. Sound Behaviour - Atmosphere (3:26)
07. Nikki Ocean - Crazy in Love (4:03)
08. Eternal Trip - The Joker (3:54)
09. Nikki Ocean - Californication (4:34)
10. Style Project - Style (3:43)
11. Rever Sound - More Than a Feeling (3:35)
12. Stereo Dub - Love Me Like You Do (3:26)
13. Sarah Menescal - Caravan of Love (3:40)
14. Bellestar - Best of My Love (3:23)
15. Nikki Ocean - Fast Car (5:09)
16. Bristol Love - Come Away with Me (3:13)
17. James Farrelli - Jack and Diane (3:28)
18. Ituana - Imagine (4:15)
19. Francoise Sanders - I Melt with You (3:11)
20. Bellestar - Wonderful Tonight (3:50)
2018 - Acoustic Lounge Essentials, Vol.5 | Tracklist:
01. Karen Souza - Everything's Not Lost (3:15)
DOWNLOAD
nitroflare
Código:
http://nitroflare.com/view/AFA55C3B5954E76/vqkCf1PL_AcousticLer.part1.rar
http://nitroflare.com/view/69F774860E58022/vqkCf1PL_AcousticLer.part2.rar
http://nitroflare.com/view/A884896A931BCD3/vqkCf1PL_AcousticLer.part3.rar